"We're so thrilled to be in partnership with YGB as we very much resonate with wanting to show deeper acknowledgment of our indebtedness to the birthplace of yoga. The idea that for the price of one yoga class, which many of us in US have the luxury of enjoying, we can begin to better support communities of women and children and the incredibly disparity within this reality is quite striking. For many years our mission at International Yoga was about fostering personal transformation as well as global connection but not enough emphasis has been put on how we impact – negatively or positively – the places and people and nature environment we visited during our retreats. We are committed to evolving our programs to take concrete steps in these areas, to evolve from these trips just being about us (as you say: 'We cannot sit back and enjoy the benefits of YOGA for ourselves, only.') and so supporting, and learning from YGB, feels very much in alignment with the necessary evolution of our mission and we are most grateful for the partnership. ⁠
⁠
Additionally I have personal connection to India having visited a dozen times – the first bicycling through the north for 6 months! – and have always felt a deep connection there and have received so much personally from my visits there that is felt like a natural fit."
Michelle Fliegauf
Founder – International Yoga
It takes a village.
YGB is delighted to have International Yoga to join as Annual Partner, whose annual pledge is critical in supporting our mission and work with sustainability.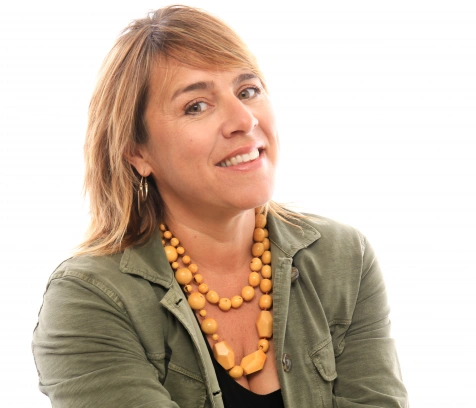 Michelle Fliegauf  founded International Yoga in 2008 — the first yoga retreat management company to market – out of her love for yoga and travel and their power to transform. Her work has always drawn from the deep cultural learning, personal growth and global connection experienced while backpacking and cycling across 75 countries and 7 continents. After over a decade of managing an adventure travel company and multiple yoga studios, Michelle saw an organic opportunity to combine her love of travel and yoga to launch International Yoga.
She has spent the last 20 years in the adventure-travel field and for 13 years has had the honor to manage retreats for many senior teachers as well as being the preferred retreat management company for YogaWorks, the largest yoga studio cooperative in the US. Michelle earned a degree in International Relations, speaks four languages, and has been a presenter at the Yoga Journal Conference in San Francisco, New York, Miami, and San Diego.  She is currently overseeing IY's post-pandemic evolution with an increased focus on DEI in yoga wellness travel and partnerships with environmentally and socially responsible overseas partners. She lives at the beach in San Francisco with her husband and two young sons.