I met Shamala, a bright engineering student at Shaktidhama Girls Home in Mysore, Karnataka, during our pre-pandemic Seva Trip in 2019. Her determination to become an engineer and inspire younger girls in her village remains vivid in my mind.
Today, we support 75 girls at Shaktidhama Girls Home, who were rescued from marginalized communities in rural Karnataka. Some girls are from Devadasi families where it is customary for girls to become prostitutes at puberty for survival, following their mothers' and grandmothers' foot steps.
Sky is their limit.
Shamala is now in her final year of college working hard to make her dream come true! We have been inspired to witness how all girls blossom with their true potential which was unknown to them before they reached this home.
It takes a village.
We are grateful for Guru Krupa Foundation for its most generous grant this year so YGB can continue to support 75 girls at this home.
Your continued support will also empower more than 2,400 women and children in Karnataka and West Bengal with YGB's programs: micro-loan, education funds, as well as new exciting initiatives such as Digital Center and The Pad Project.
Take action now!
Join "GLOBAL GATHERING FOR INDIA," before August 31st.
HOST A FUNDRAISER: Be creative and make it fun! It can be a yoga, cooking class, or even a tea party. Register your event here, and we will promote it.
"108 Global Challenge": Would you invite a few people to donate $108? Everyone gets access to 150+ top quality yoga and mindfulness sessions from our Gratitude Circle Library.
Can you imagine if we can provide 100 computers for 5,000 girls?
Our goal is to develop the Women Rise Digital Center in the rural villages of West Bengal to empower 5,000 girls and women. One of hundreds of girls wrote in our survey, "This digital centre will not only help us, but our community also, and our other brothers and sisters…" read more here.
WELCOME GLOBAL AMBASSADORS
JOIN "108 GLOBAL CHALLENGE"!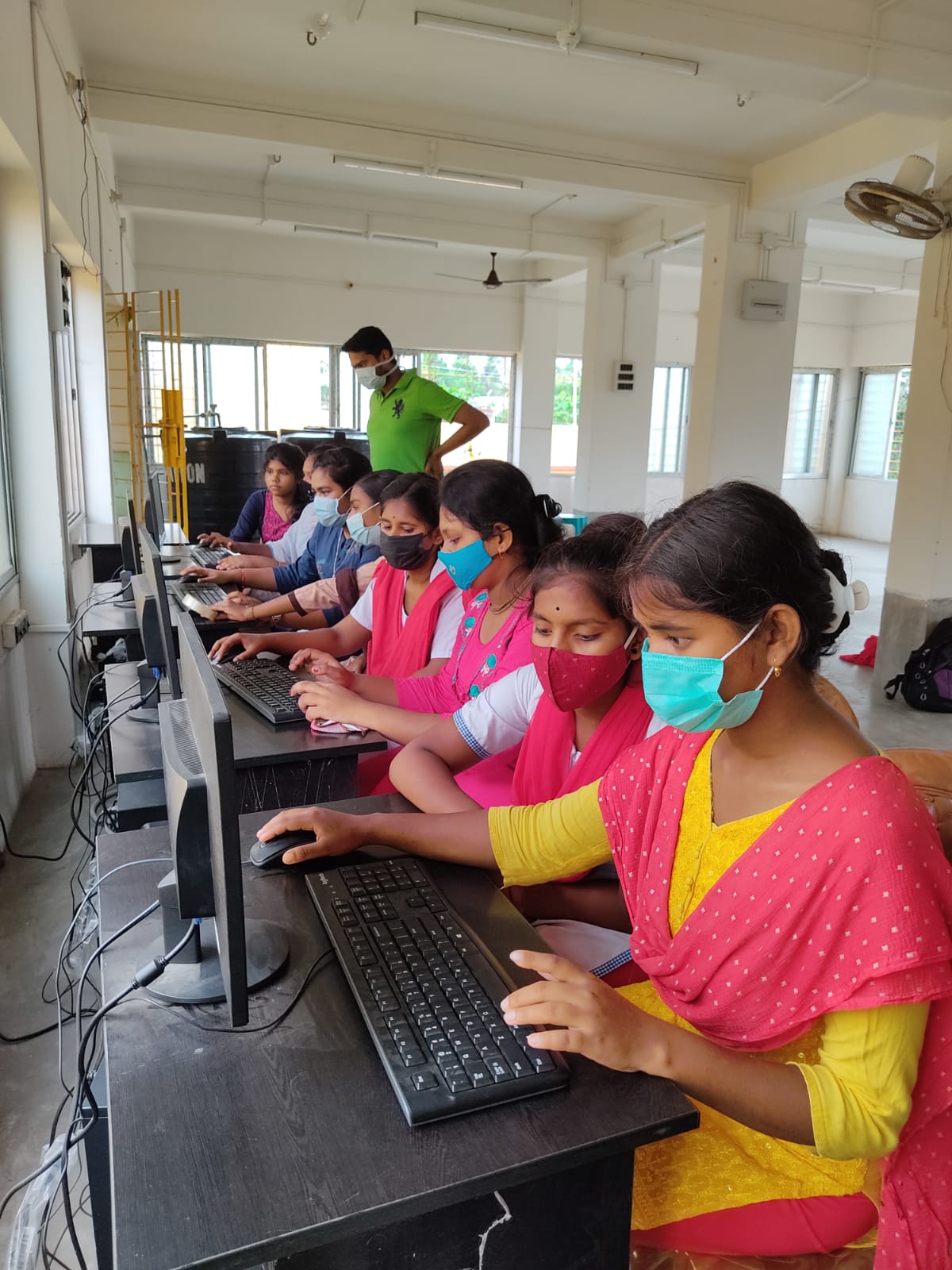 5 Laptop computers and Internet connection, together with skills training, have already shown incredible impact in the rural community of West Bengal:
Girls are getting respect from boys
Girls are helping illiterate farmers
Girls are assisting women with micro-loan business for e-commerce
$108 can provide one girl with access to a computer, internet and skills training for one year.